Enterprise-level meeting spaces for Professionals
Whether you are looking for a private meeting with a client or an annual board meeting, we have meeting rooms and event spaces that will not only meet your meetings-needs but also shine well on your company brand.
Conference Rooms
Our 3 conference rooms are ideal for small to large meetings and packed with technology to make your meeting experience even better. Our feature conference room, the Soderquist Conference Room, features a large custom wood table and overlooks Michigan Avenue.
Bookings are available for hourly, half-day or daily rates.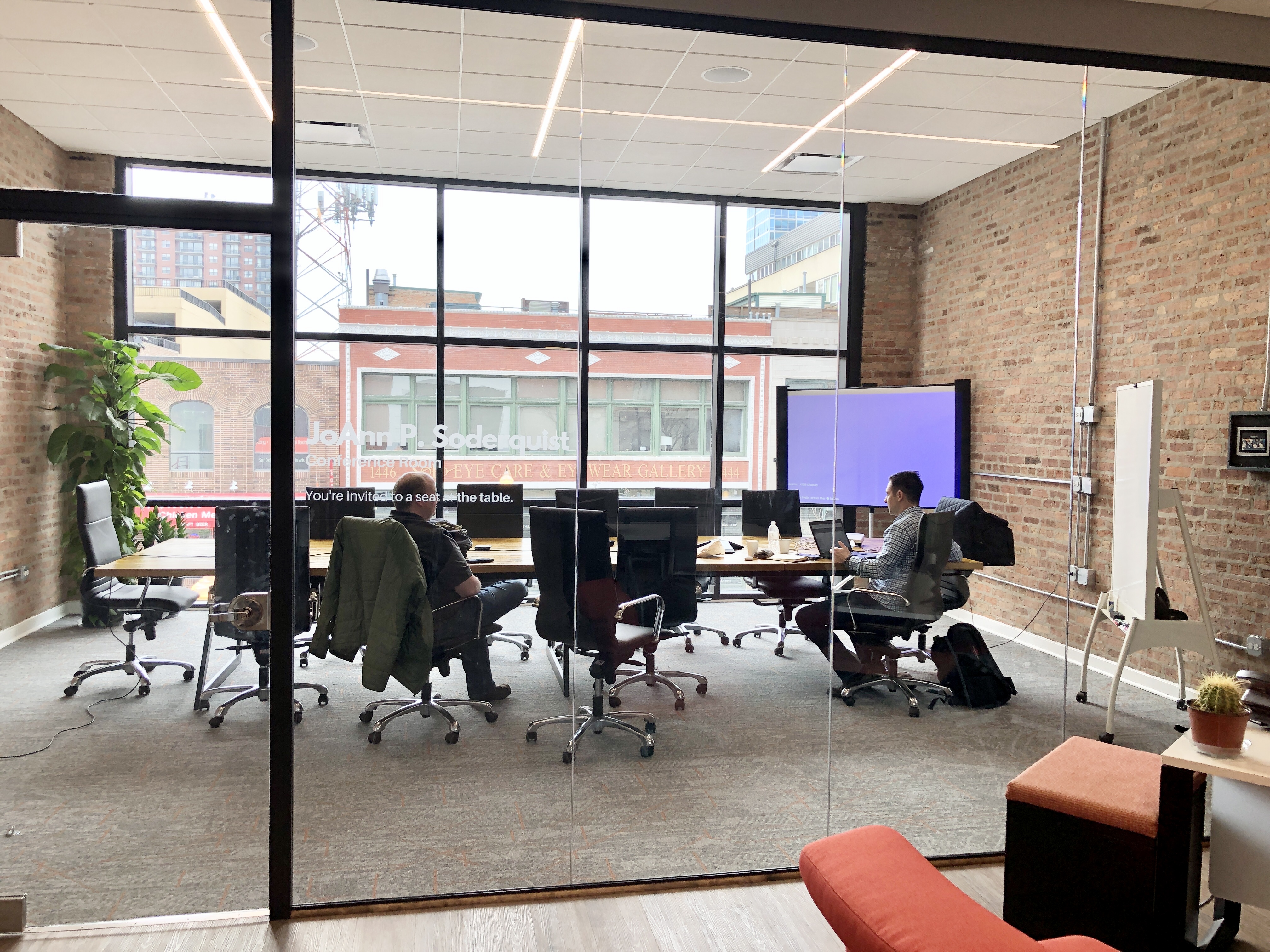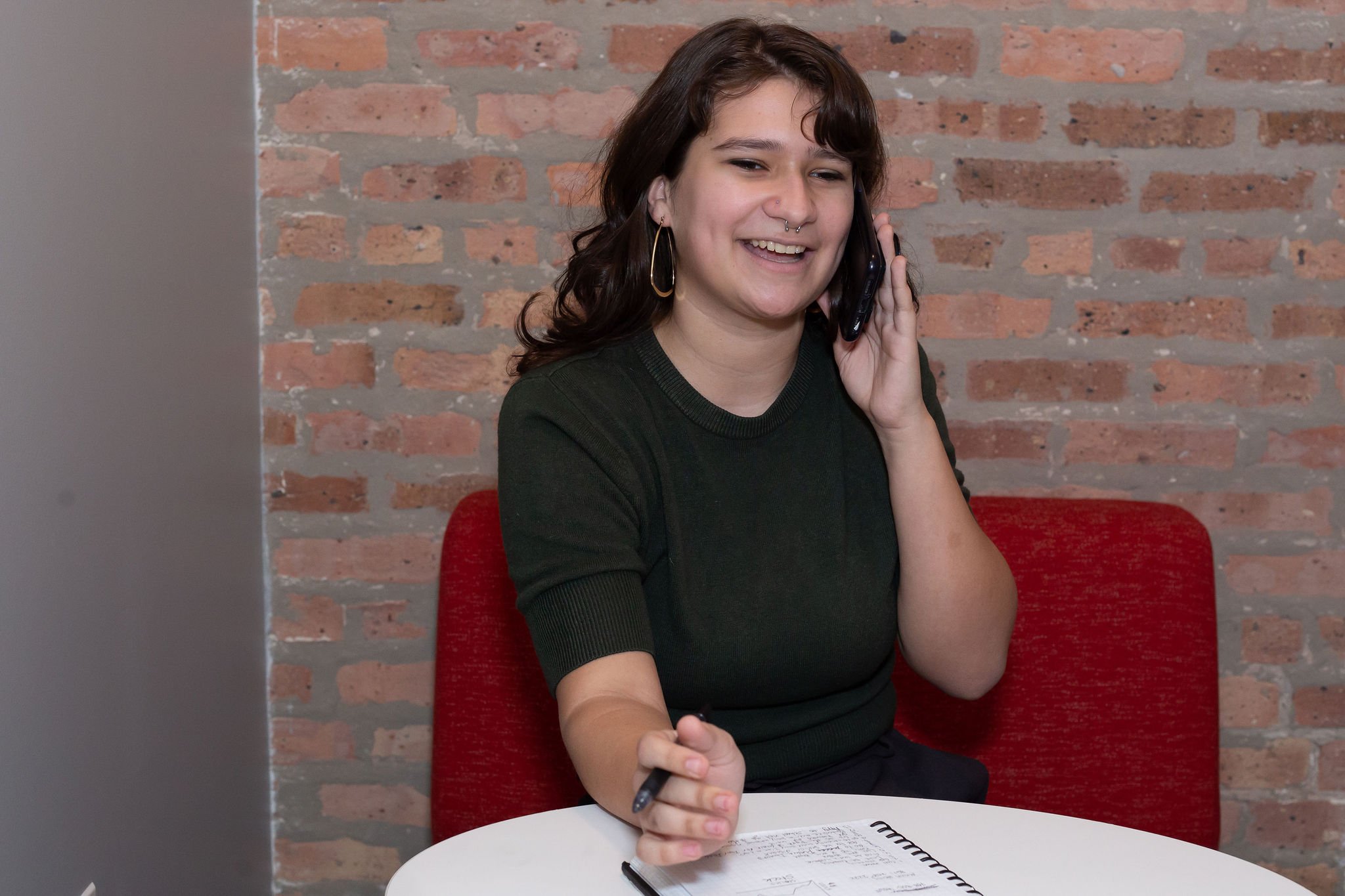 Phone Booths
Need a quiet yet comfortable space to escape for a phone call or video conference meeting? Our phone booths are the perfect pick.
Podcast booth
Outfitted with acoustical paneling to sound-proof the room, our podcast room can fit 1-2 people and includes access to a recording microphone to meet your every podcasting need.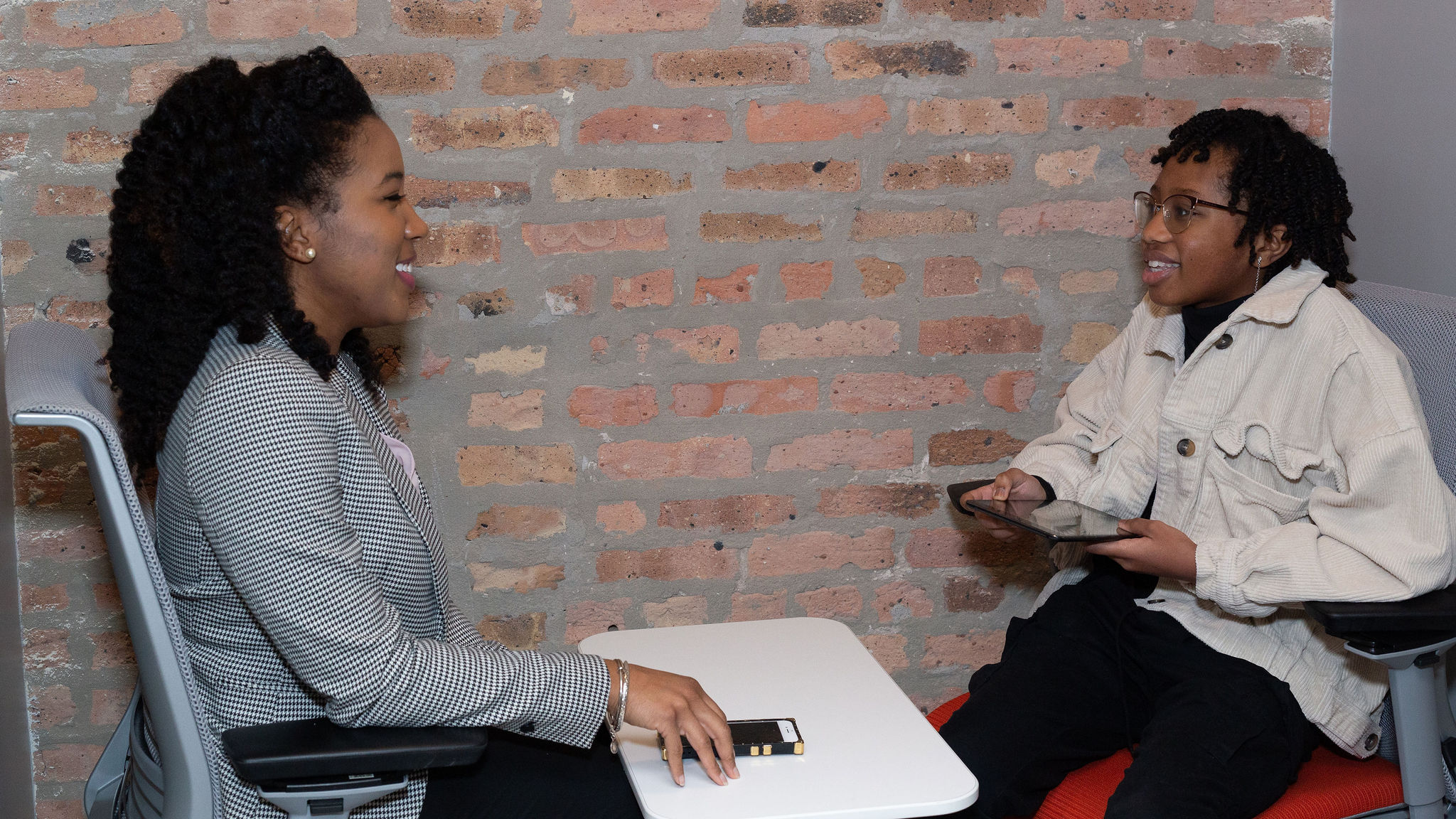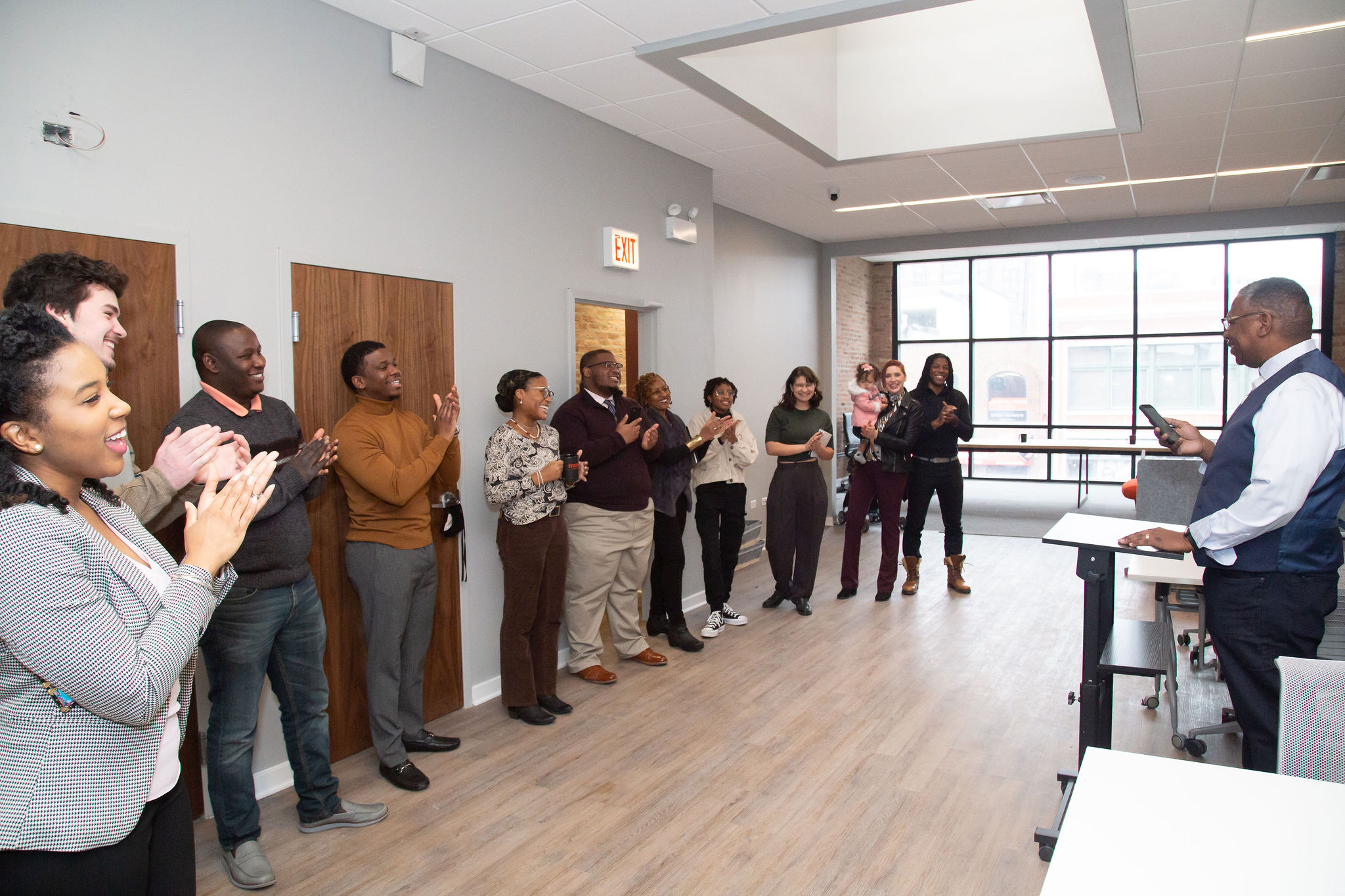 Event Space
Mox.E is an ideal space for hosting gatherings between 10-90 people. It's loved by those organizing business trainings, workshops, educational sessions, fundraisers, virtual conferences, and weddings.
Video Photo Lab
Take advantage of our video and photo lab where you can utilize both our white and brick walls. Need professional equipment to rent? Just ask!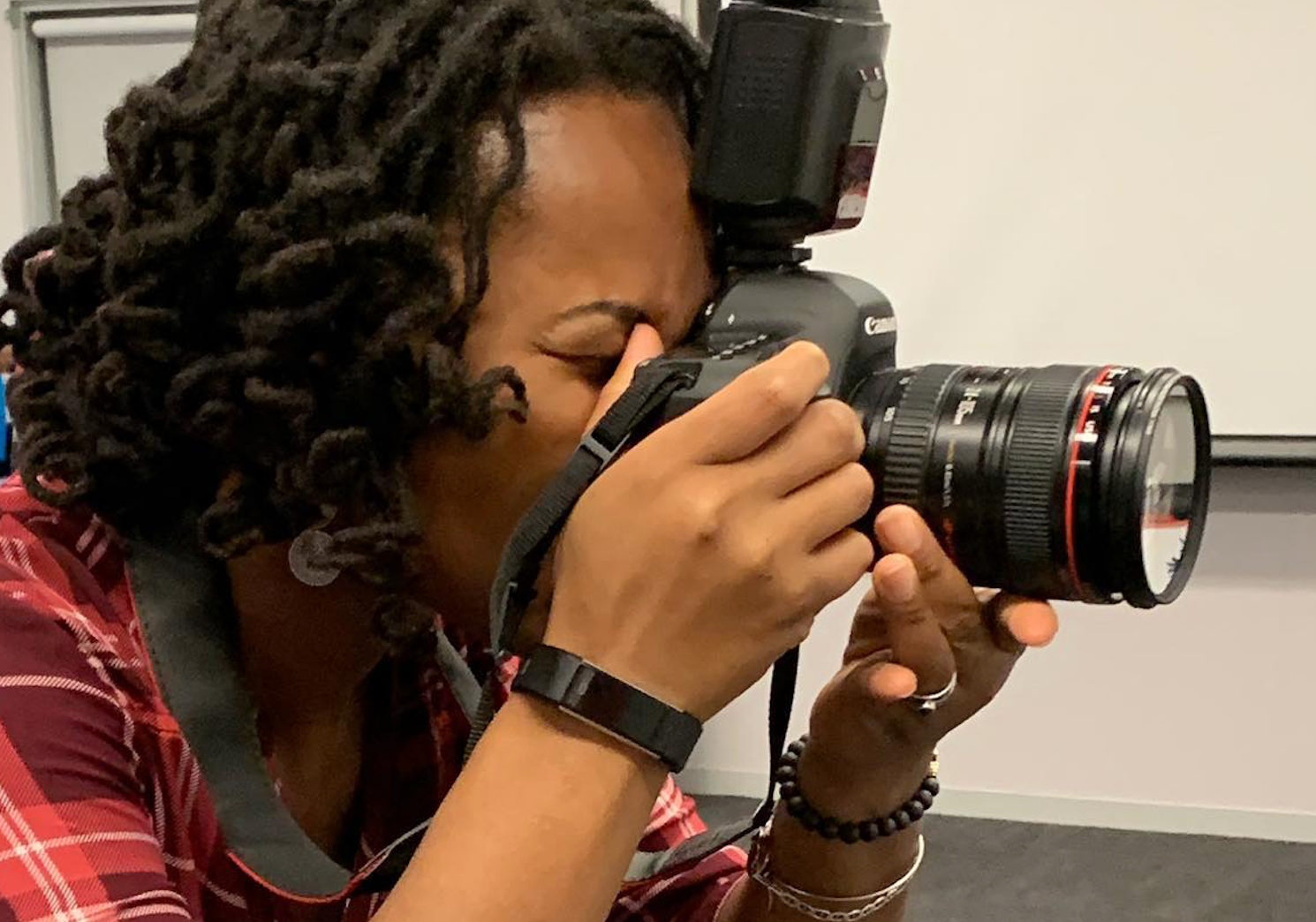 Conference Room Membership
Make Mox.E Your Company's Monthly Space
While many companies are working from home currently, often we need to get out of the house and have some in-person face-time for team or company meetings. Our conference rooms are the perfect space to gather in the South Loop. We have enterprise-level Internet and tech facilities paired with a specialty coffee shop on site. With conferencing technology available in all meeting rooms, your team can connect both in person and virtually.
Contact us for more information on how your company can secure a monthly spot.
Contact us
Interested in booking any of our spaces for your meetings or events? Contact us and let us know your needs and any questions you have. We'll be happy to give you an in-person or virtual tour and to give you a full list of options and amenities.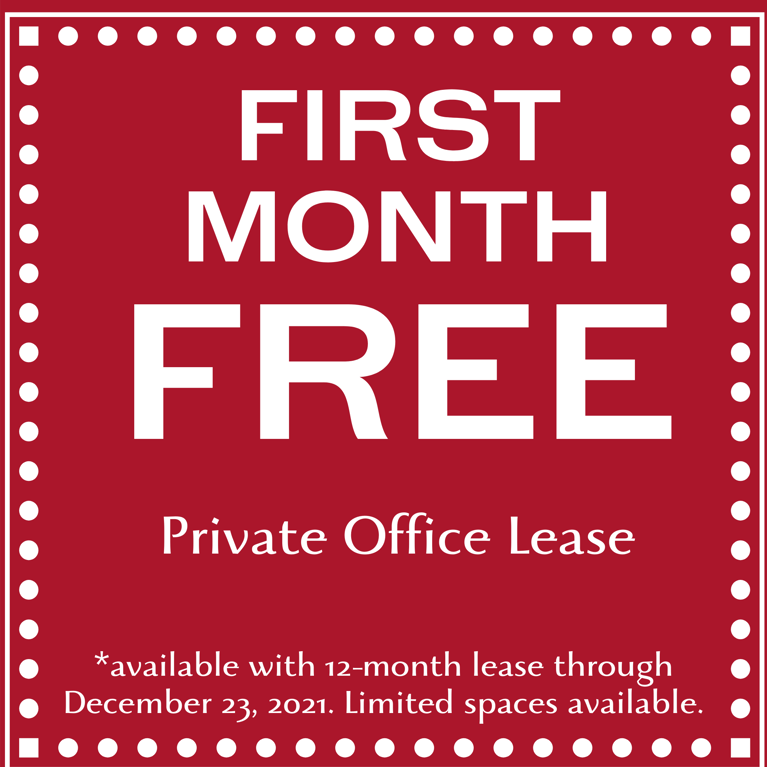 November 18, 2021
It's that time of year! The holiday specials are now live and available! Looking for a private office, conference room, or event space? These specials are only available until December 23, 2021 so ...
Read Story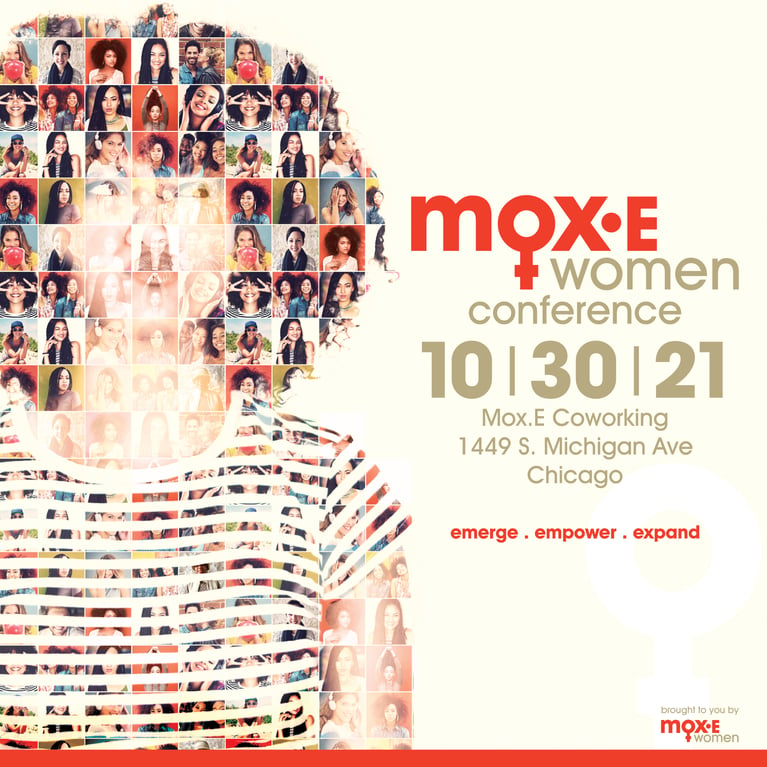 October 13, 2021
CHICAGO - Oct. 7, 2021- Chicago, IL - Mox.E Women will host the first annual Mox.E Women Conference on Saturday, October 30, 2021, at Mox.E Chicago - 1449 S. Michigan Ave, Chicago IL 60605 ...
Read Story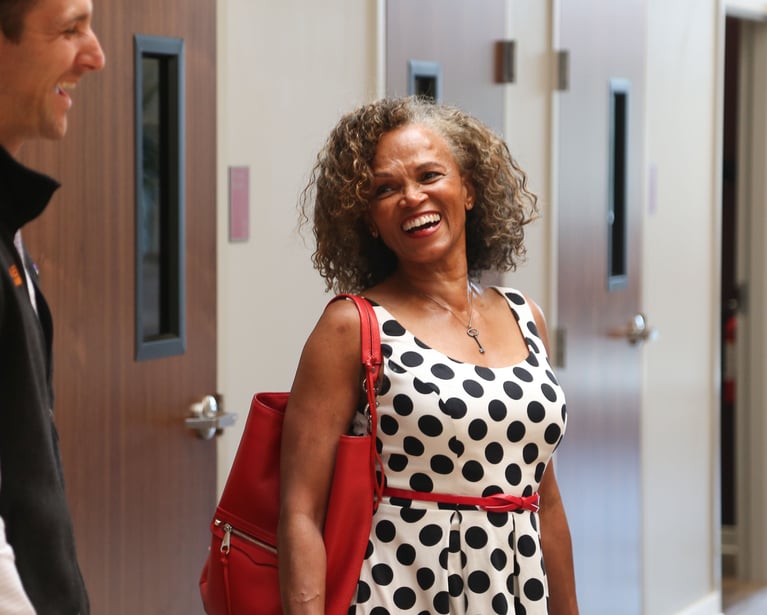 August 18, 2021
Our members are the lifeblood of our space. We're serious about community, and even more serious about connection! We want our space filled with professionals and entrepreneurs that want to connect ...
Read Story