Our Mission
Mox.E exists to build a strong business-focused community that supports ethnic diversity and fosters the spirit of entrepreneurial collaboration for success. We are THE work space and community in Chicago South Loop where under-represented entrepreneurs go to build, connect, and capitalize their businesses.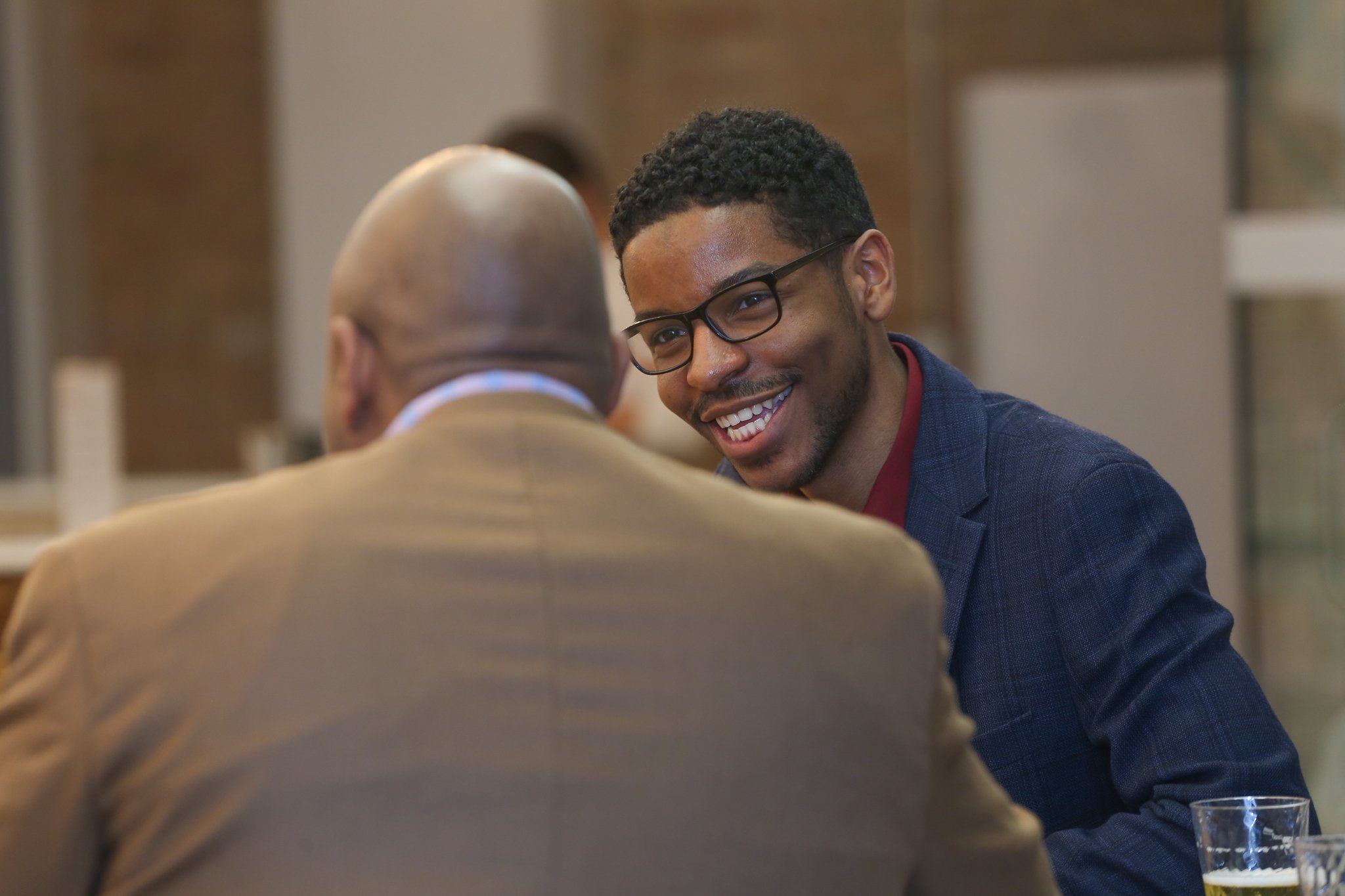 Generous
The heartbeat of Mox.E is giving. We share our knowledge, connections, network, and ideas. We believe an entrepreneurship community flourishes best when we are generous with each other.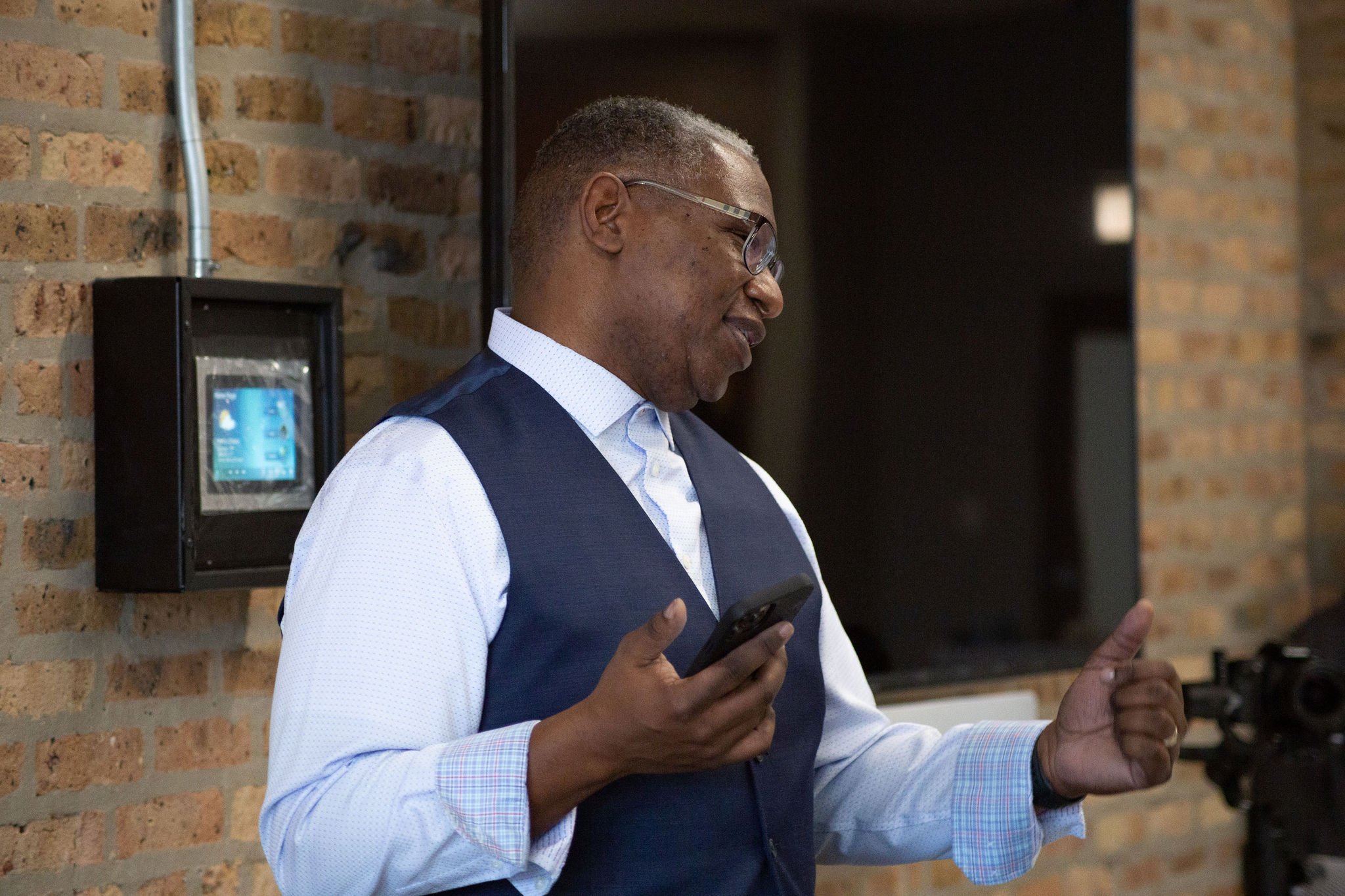 Bold
We are risk takers and bold adventurers. Never content with the status quo, we constantly look for new opportunities and are willing to do what others may not. Confidence and courage are our guides.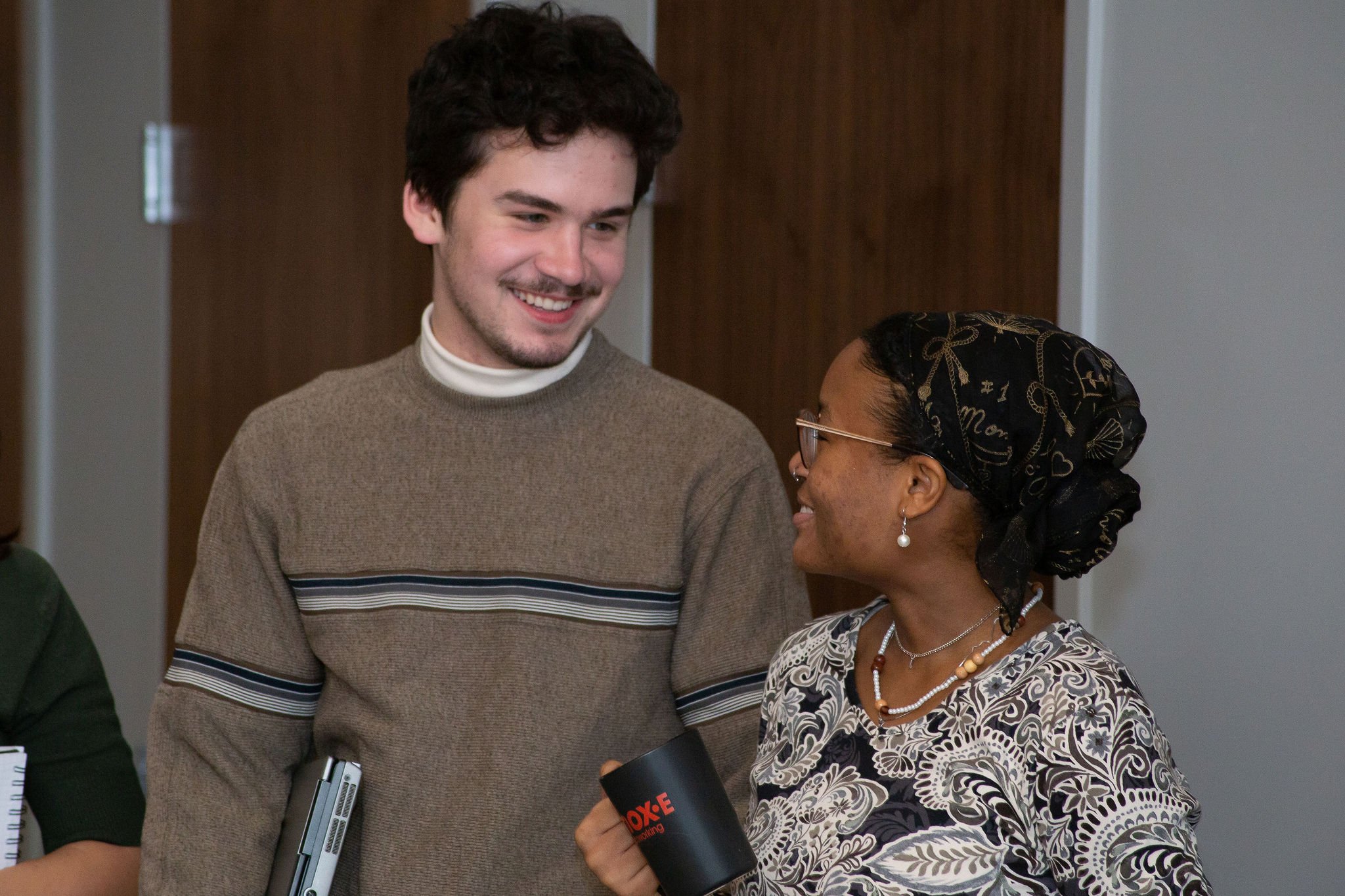 Welcoming
When you're here, you're home. We intentionally create a space that is safe for our diverse community so everyone is free to be themselves. Energetic hospitality is the feeling inside our Mox.E home.
Our Community
Mox.E is a place for bold, driven entrepreneurs to thrive and work. While we do provide a space to work, mostly we cultivate a rich community to plant in. We believe that there's no sense in working alone. In the long run, we can do more together. We need each other to succeed and thrive. Through Mox.E you can be sure that we will go batting for you. Here entrepreneurs and small business owners develop organizations that are resilient and successful.
VeeJay Records at 1449 S. Michigan
Prior to the 50's, black musicians and singers were not allowed to be seen or visible in any way in America's music scene. Their music was popular, but credit was stripped away. So an entrepreneurial couple took things into their own hands. Vivian Carter and Jimmy Bracken started a black-owned record label and Vee-Jay Records was born.
Prior to Vee-Jay, Vivian was a popular disc jockey and Jimmy had a record store in Gary, Indiana. They borrowed $500 from a pawnbroker to launch their label in 1953 with the Spaniels and Jimmy Reed. Vivian Carter and Jimmy Bracken were the "Vee" and "Jay" in Vee-Jay Records. Later they brought Vee-Jay to Chicago and moved into 1449 S Michigan Ave.
At one time they were the largest black-owned record company in the world. The strip where they were located on South Michigan quickly turned into the historic Record Row where many other famous black-owned labels were also located. Vee-Jay is renowned for its catalog of blues classics by Jimmy Reed, John Lee Hooker, Billy Boy Arnold, and many more, as well as doo-wop, soul, gospel and jazz gems, and pop hits by the Four Seasons and the Beatles. Vivian's brother Calvin Carter produced many of the label's hits.
Famously, they were actually the first label to sign the Beatles when they came to the US after Capital Records passed on the opportunity.
The fact that our building holds such rich history of black and women ownership makes it an excellent fit with Mox.E and our mission: building a strong business-focused community that supports ethnic diversity and fosters the spirit of entrepreneurial collaboration for success.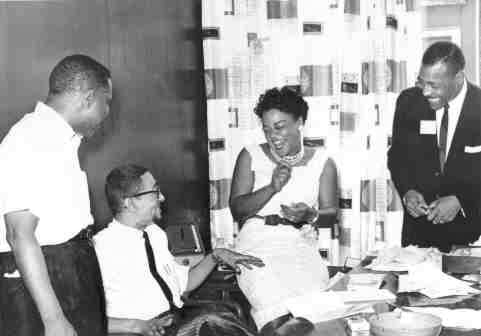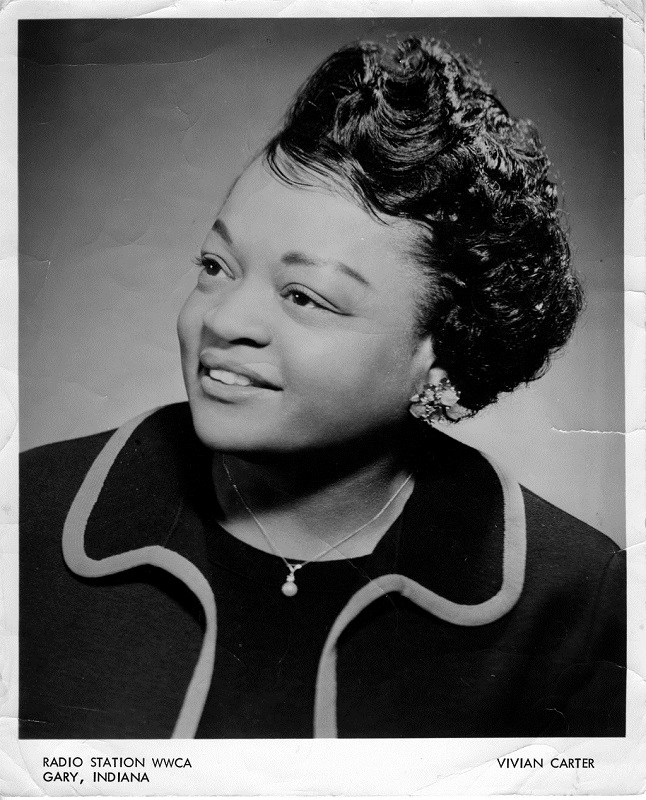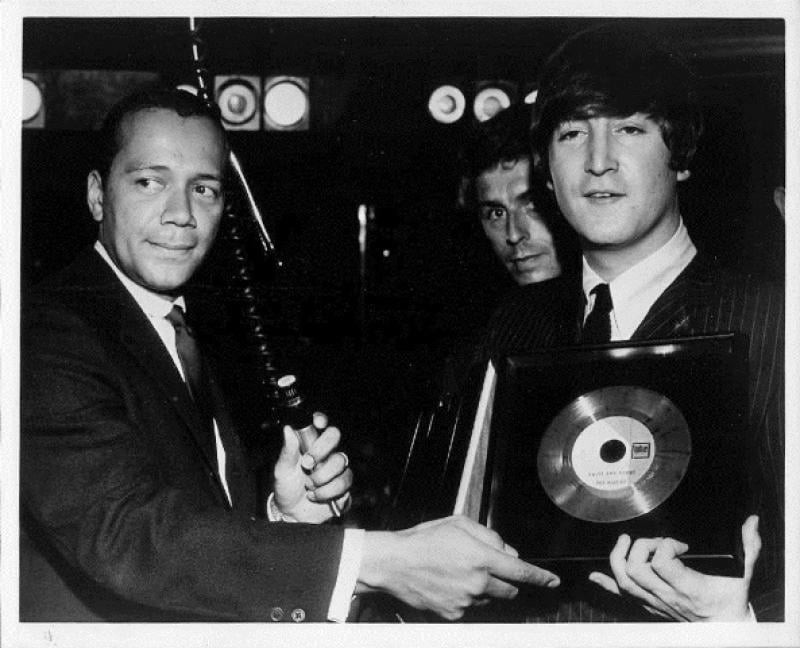 Our history: powered by Entrenuity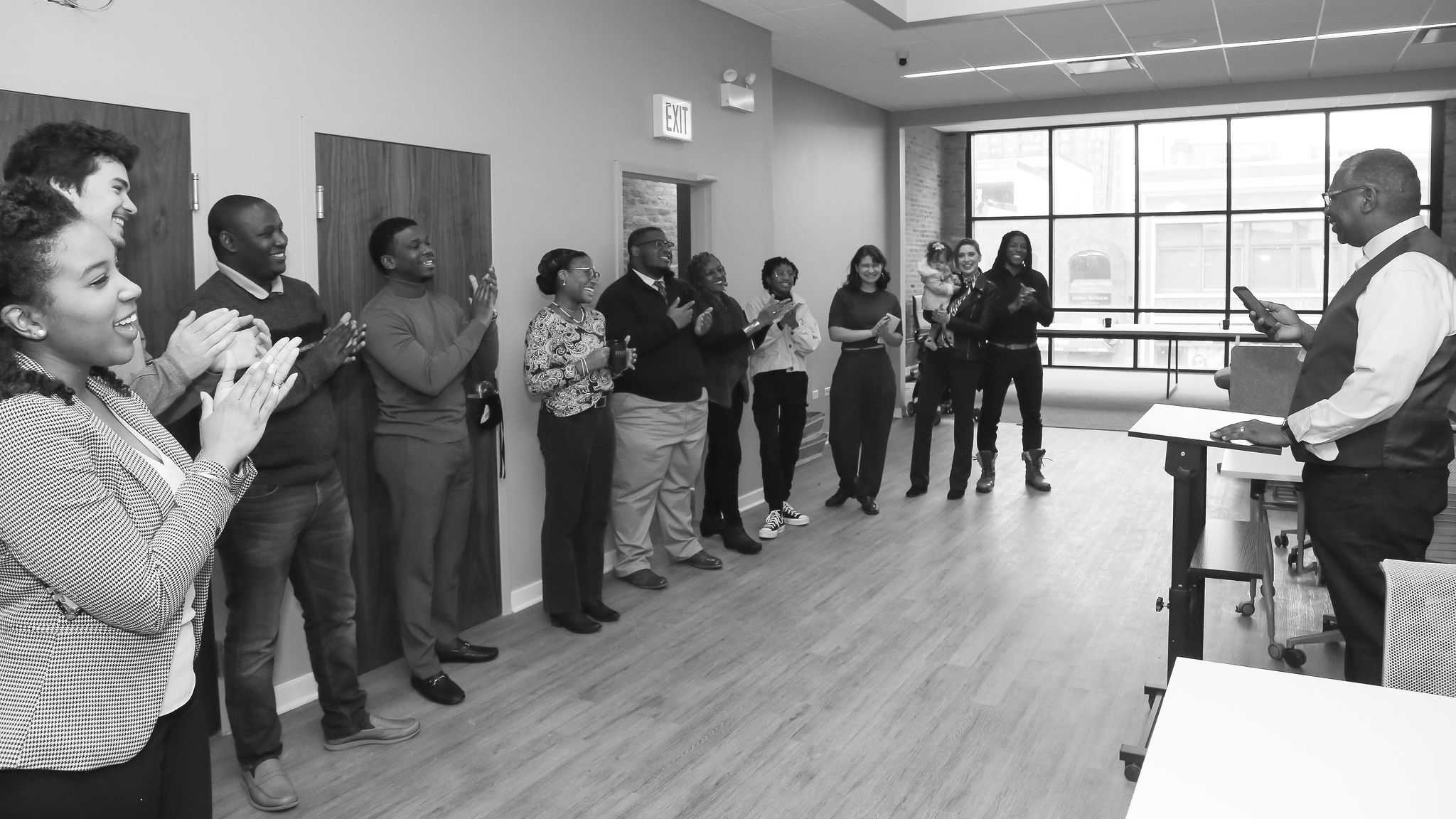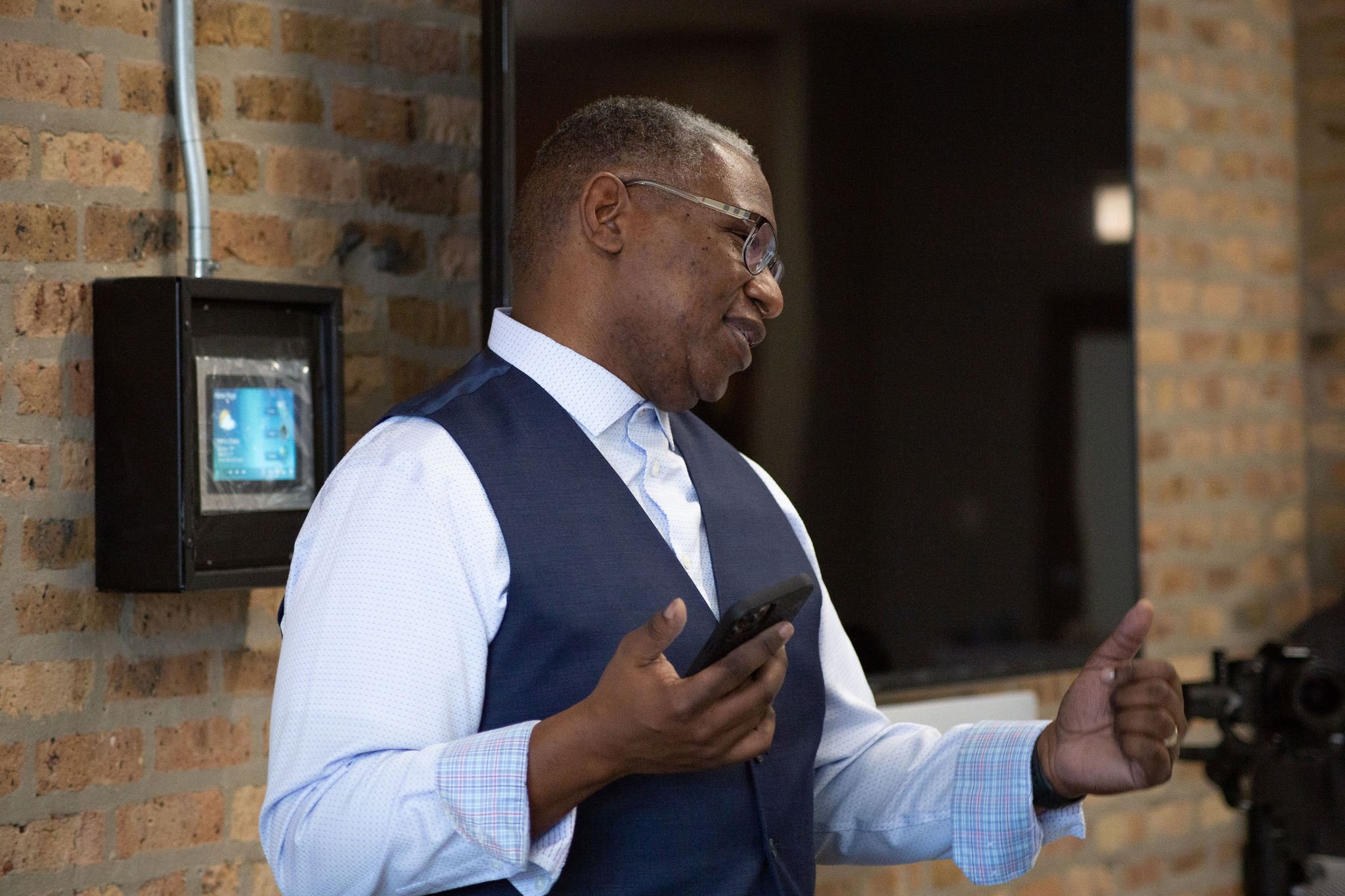 20 years of supporting Black, Latinx and Women founders
Entrenuity has a rich history of successfully training, mentoring and supporting thousands of youth with entrepreneurship education. Founded in 1991, Entrenuity hosted its first class of 15 students at Westlawn Gospel Chapel. Within five years, Entrenuity's youth training workshops had yielded 19 youth-led businesses grossing over $60,000.00 in sales, 332 Entrenuity trained instructors, and over 1300 youth trained or exposed to the fundamentals of youth entrepreneurship. Over time, Entrenuity expanded its services to include working with adult entrepreneurs, as well as training Facilitators to teach the art of entrepreneurship to students using the StartingUp Now Curriculum. Currently, Entrenuity also launches and develops businesses of our own, works with returning citizens and actively seeks ways to help capitalize minority and women entrepreneurs.
Find out more here: www.entrenuity.com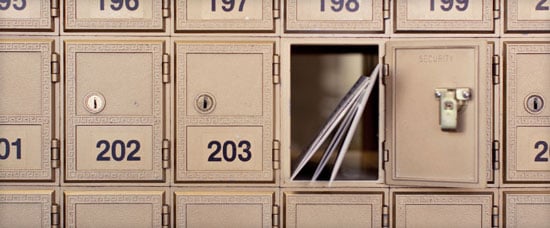 August 10, 2023
Hey Mail Enthusiasts! Tired of missing out on important packages? Wondering what those newfangled mail regulations are all about? Well, grab your favorite beverage and let's dive into the scoop on ...
Read Story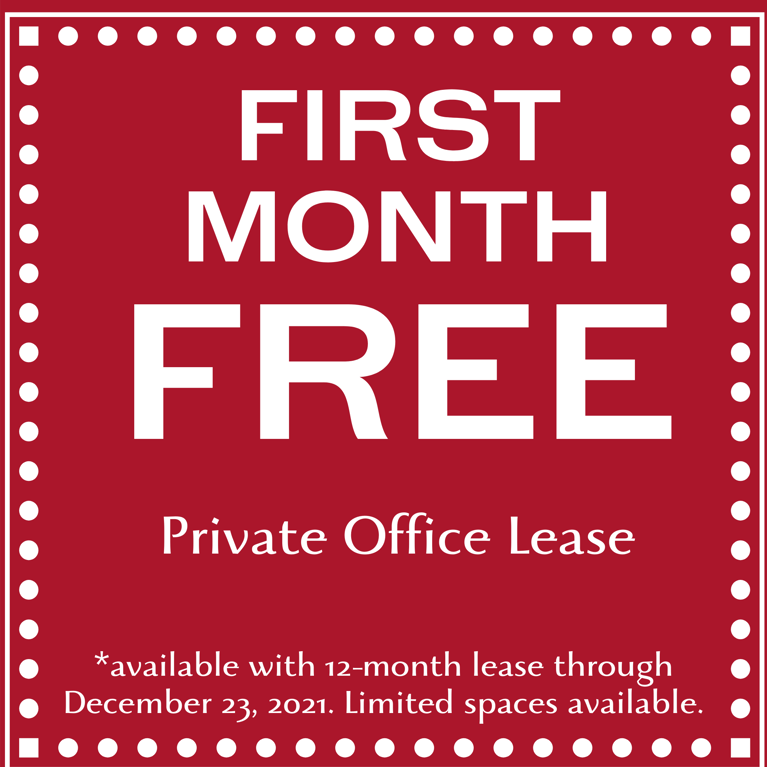 November 18, 2021
It's that time of year! The holiday specials are now live and available! Looking for a private office, conference room, or event space? These specials are only available until December 23, 2021 so ...
Read Story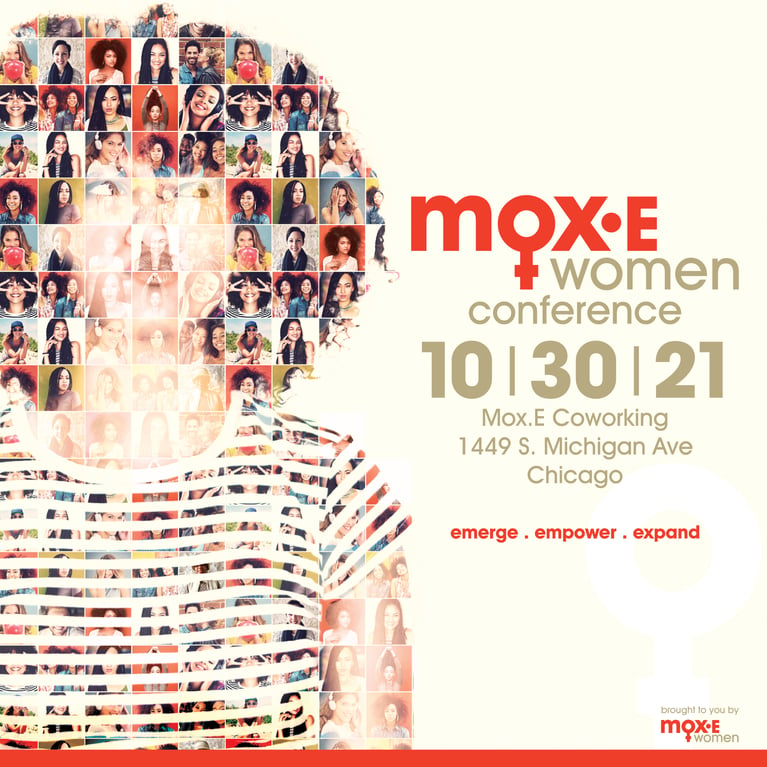 October 13, 2021
CHICAGO - Oct. 7, 2021- Chicago, IL - Mox.E Women will host the first annual Mox.E Women Conference on Saturday, October 30, 2021, at Mox.E Chicago - 1449 S. Michigan Ave, Chicago IL 60605 ...
Read Story