Our First Annual Mox.E Women Conference
CHICAGO - Oct. 7, 2021 - Chicago, IL - Mox.E Women will host the first annual Mox.E Women Conference on Saturday, October 30, 2021, at Mox.E Chicago - 1449 S. Michigan Ave, Chicago IL 60605 (8:30a-2:00p) as well as via virtual stream.

The hybrid conference will provide empowerment training on identifying entrepreneurial vision, developing businesses for social impact and expanding missions to the community. Featured speakers include: Beth Santos, the Founder and CEO of Wanderful, a global lifestyle brand and inclusive community of thousands of travelers and travel content creators; Tammera L. Holmes, the Founder and CEO of Aerostar Consulting Corporation and Founder and Executive Director of nonprofit AeroStar Avion Institute, both of which are focused on introducing underserved and underrepresented populations to the aerospace industry; and Nicole Vasquez, the Co-Founder and Chief People Officer of Deskpass, a monthly membership service that offers affordable access to an international network of professionally managed co-working spaces and conference rooms.

Chicago Business Executive, L. Brian Jenkins, founder and President of Entrenuity, founded Mox.E on the premise of connecting, training and capitalizing women and underrepresented entrepreneurs. The state-of-the-art business incubator and co-working space offers programming designed to increase access to business development and capital for entrepreneurs; notably Black, Latinx and women.

About Mox.E Women

Mox.E Women emerged from an envisioned world where fully empowered women are fulfilling their purpose. Launched in 2016 under the Mox.E Coworking brand, this multi-generational, multi-racial group provides a safe, sacred space where women feel supported to share their needs, step into their purpose and succeed in whatever way they define success.

About Mox.E Women Conference

Spawning from the same impetus, conference attendees will be encouraged to discover what inspires them and emerge transformed by that discovery, empowered to take control of their lives and ready to expand their sphere of influence to their larger communities.

For more information on Mox.E Women and conference registration, visit www.moxewomen.com. Virtual tickets are $30 and students tickets are $5.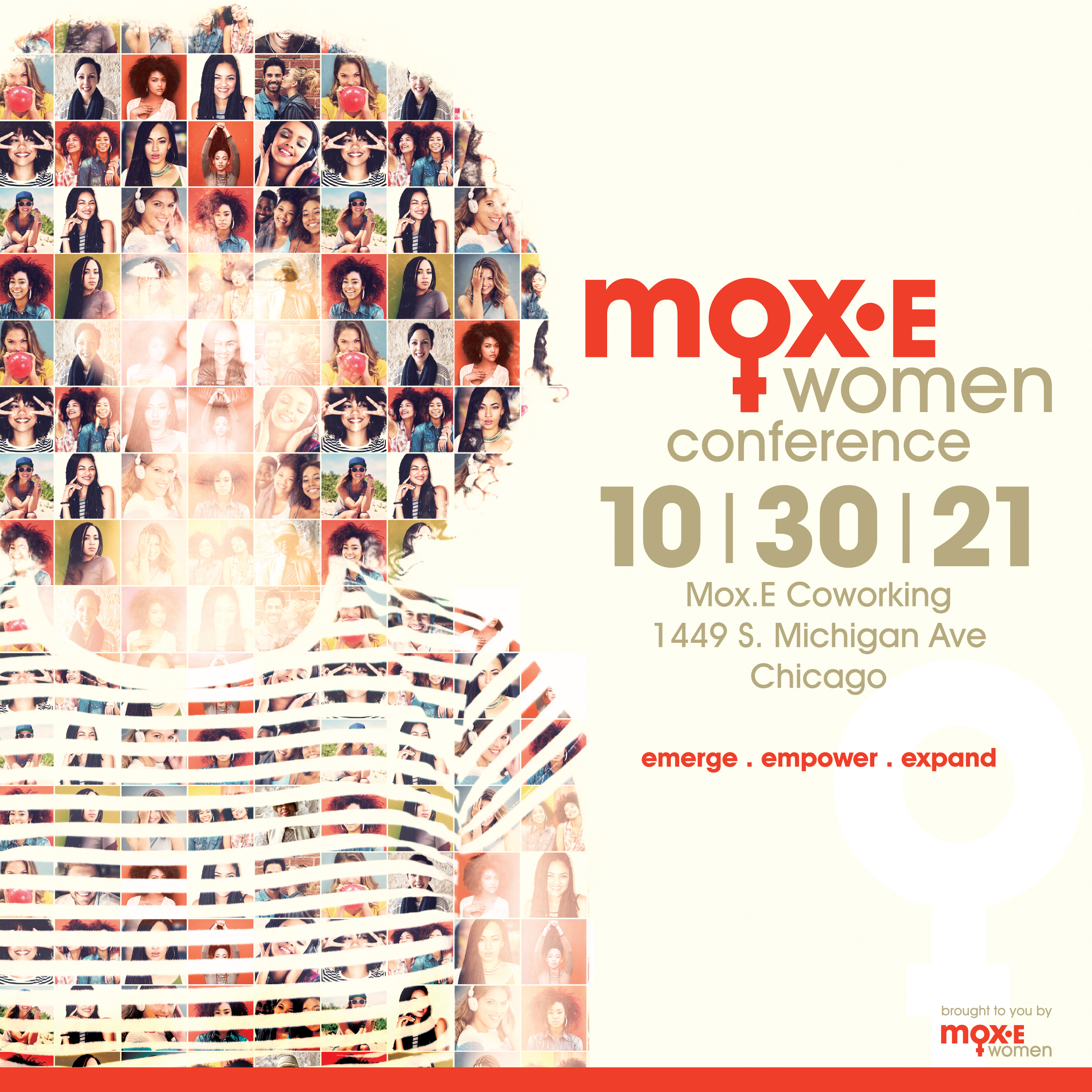 Contact
Angela Madaha
Director of Operations
Mox.E Co-Working
---