Many thanks to our founders for a successful Capital Matchmaker event!
On January 21st we hosted our bi-annual event that identifies high-growth businesses founded by Black, LatinX and Women entrepreneurs. This event was particularly exciting because we ran the virtual production from inside our new coworking, private office and event space. For us, this was a dream come true!
Before the pitch contest we were able to share a bit of history about how we got to where we are today. If you weren't there, you definitely need to check out this video! It highlights the historic and ongoing need in Chicago for diverse investments and how we've grown to be in a space where we can be the bridge for those investments.
After a thorough application process, we identified 3 founders to participate in our Capital Matchmaker program. For weeks we've been meeting with them and working on their business models, pitch decks, presentations, and strategies for development and growth. Each of these organizations worked hard to be here and deliver fantastic presentations.
After a long session of deliberation by the judges, 1st prize was awarded to Cyber PopUp led by Christine Izuakor. 2nd place was awarded to JSleeve led by Jeremy Henderson, and 3rd place was ConnectCareHero led by Osvaldo Montelongo. To be clear, it was very close competition between them all!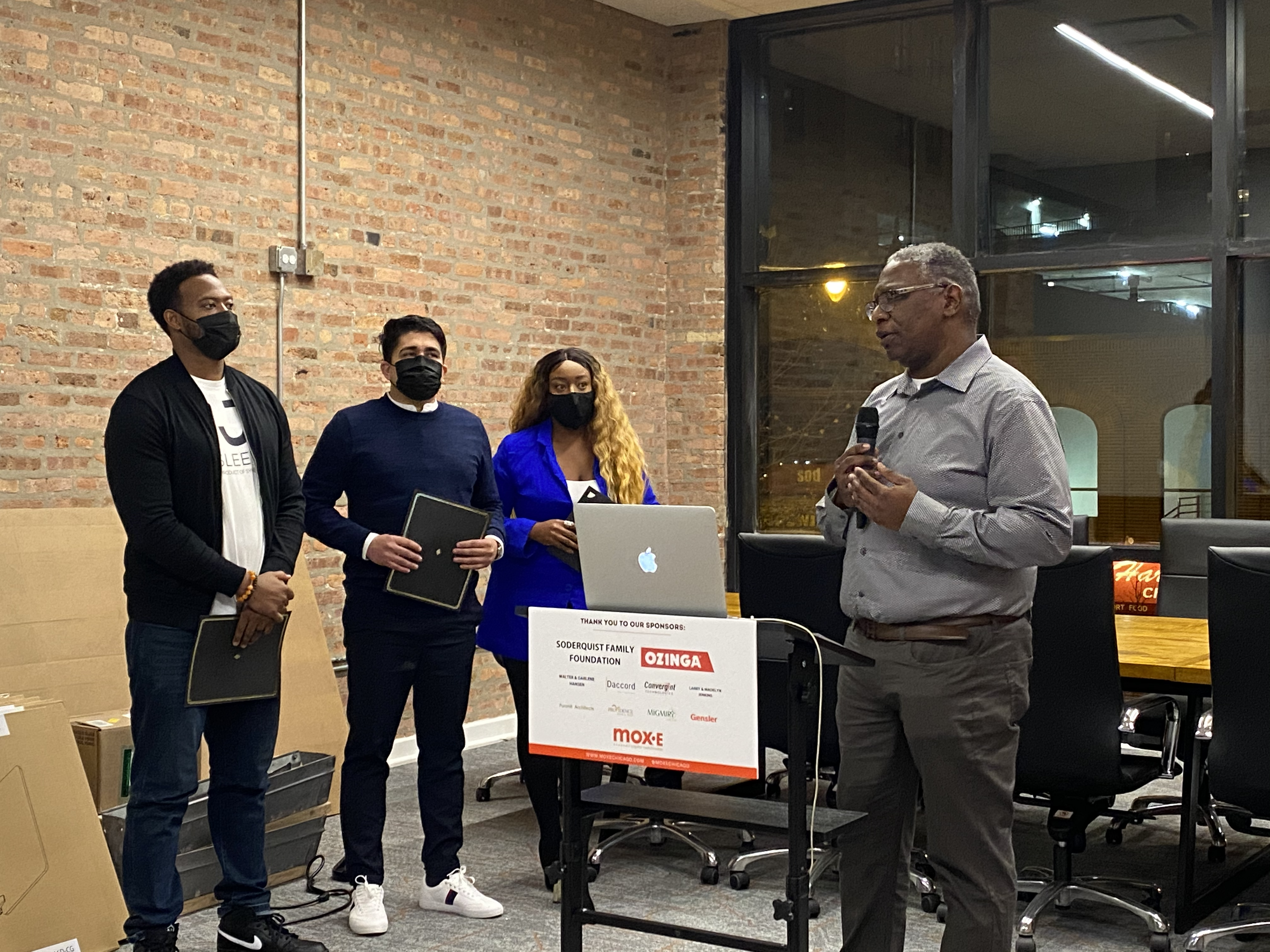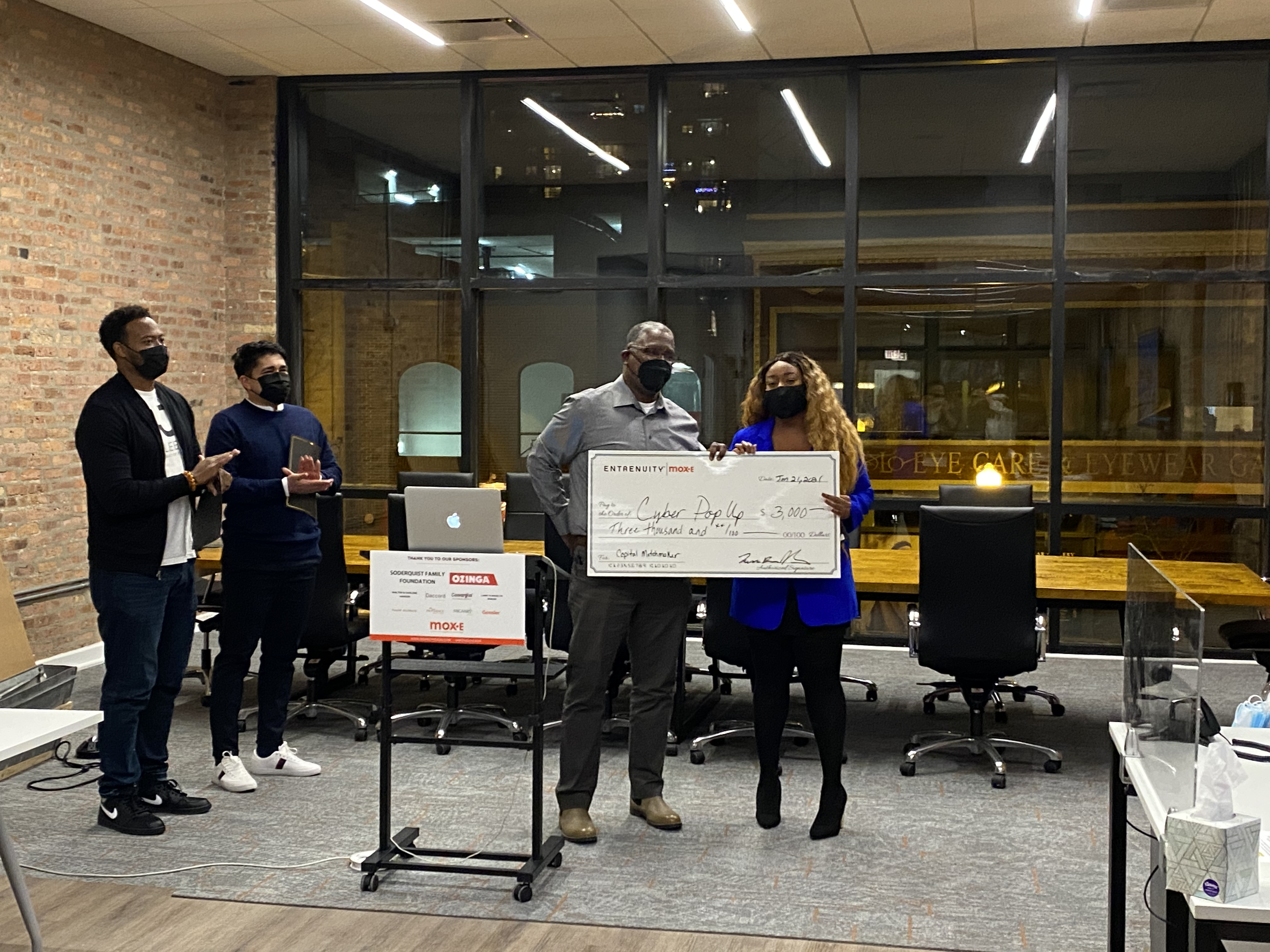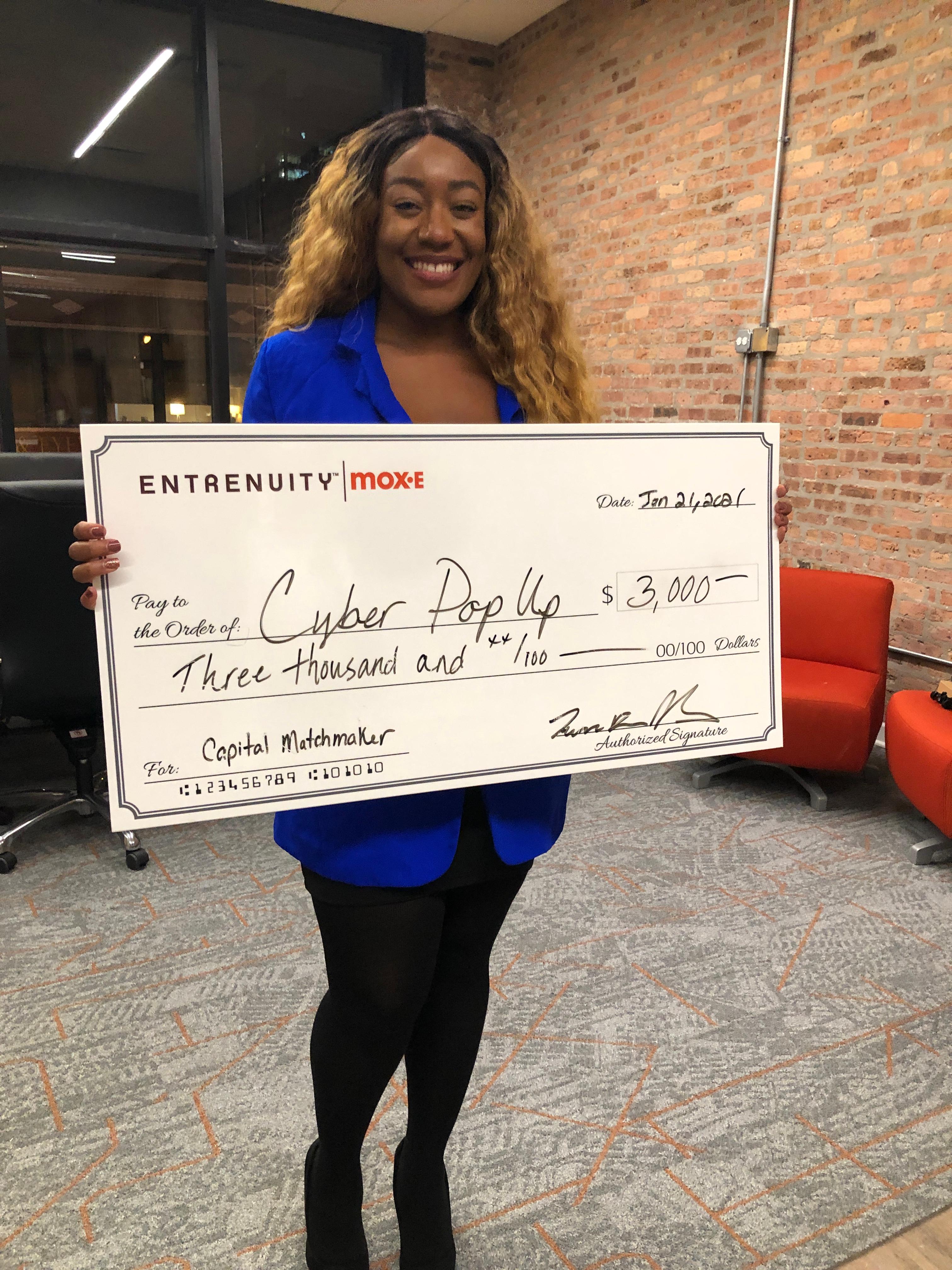 While the prize money was one perk of our program, the follow up activities include opportunities to connect with and meet investors via Mox.E's network.
We look forward to watching each of these founders and their companies thrive! Hopefully soon the investments made in their companies will slowly turn the tide and increase the percentage of investment dollars the go to Black, LatinX and Women founders in Chicago.
---