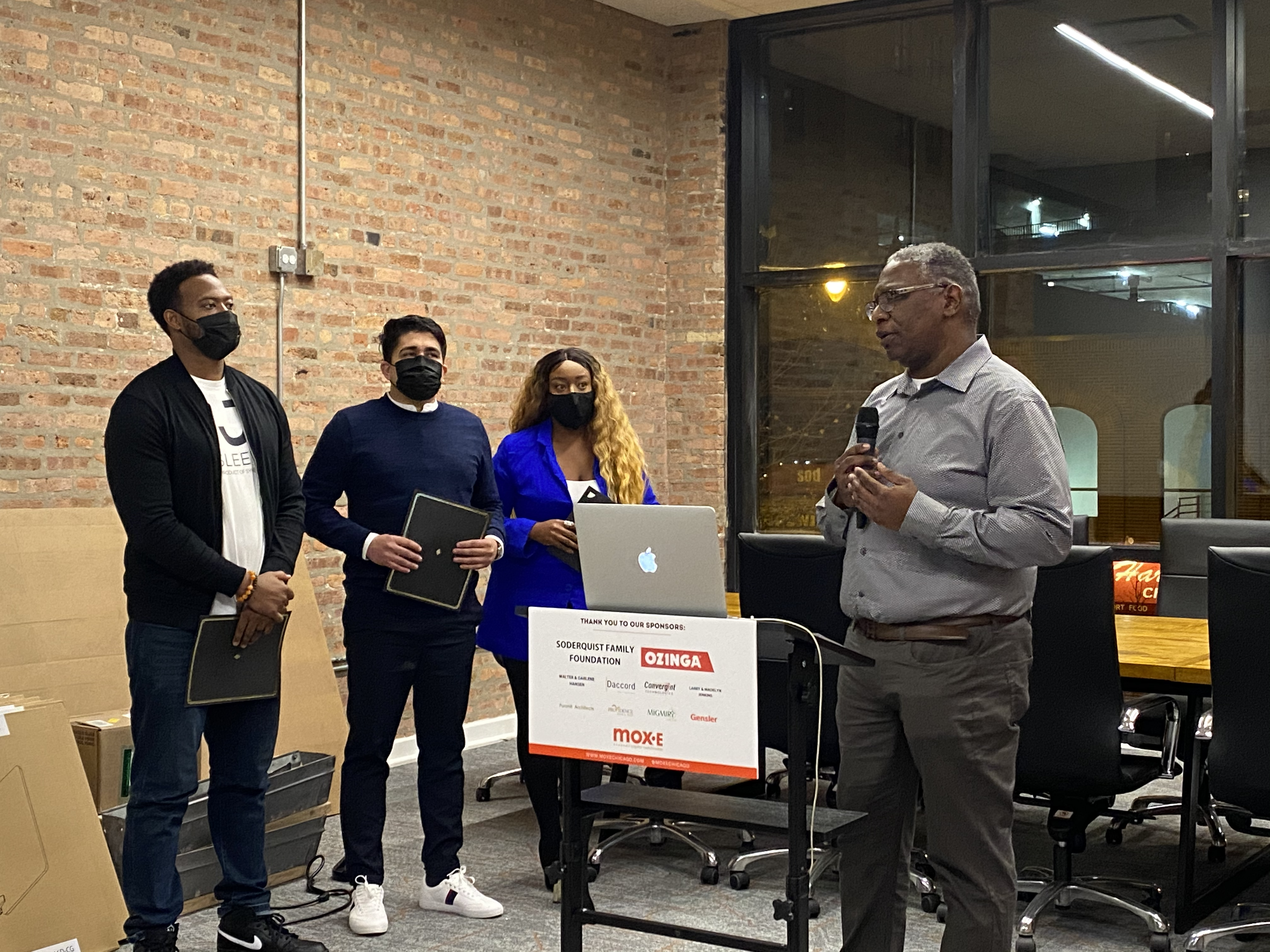 WHO ARE WE
Mox.E Venture Partners (MVP) grows from the network of operational, financial and human capital we've built over 20 years, and exists to facilitate success for founders and investors in Chicagoland/Midwest and nationwide. MVP is squarely focused on "good growth" where returns drive decisions alongside impact. Our unique position has exposed us to unique opportunities along the complete growth-spectrum, but we especially love SMB or Mid-Market capable opportunities with the possibility to change lives and communities.
Because of that we're primarily looking to invest in:
Black/Brown/Women-run Businesses;
With UPSIDE growth-potential;
Established in GROWING industry categories;
That are capable of creating JOBS and REVENUE.
We also know we can't accomplish everything alone. MVP is committed to expanding opportunity throughout the value-chain and we want to partner with others who share the vision of a SUPPORTIVE ECOSYSTEM. We aim to TURN INTENTION INTO OPPORTUNITY, and fill the gap between grant- funding and venture capital.
WHat We're building
With our focus and capabilities in sharp focus we're building the MVP ANGEL NETWORK because:
Our 20-year organizational-history has a long and successful record of interested and engaged Angels already;
Our deep community roots facilitates differentiated and plentiful deal-flow; and
We are a non-profit, so membership has impact at multiple levels while still giving access to differentiated deal-flow.
WHat's next
The MVP Angel Network is Step 1, but Chicago/Midwest founders need various funding channels in order to be successful. That is why we are building internal and Partner capacity for:
Venture Capital funding;
Revenue-Based Financing;
Equity Crowdfunding;
And other funding channels that black/brown/women founders have not traditionally been able to access.
POSSIBLE PARTNERS
FOUNDERS interested in gaining access to a larger group of potential funders

ANGELS interested in diverse and expansive investment opportunities


VENTURE FUNDS and ANGEL NETWORKS interested in differentiated deal-flow


Industry and Corporate SPONSORS wanting access to an expanded hiring pool