LIMITED TIME OFFER
FIRST HOUR FREE when you book one of our conference rooms located at Mox.E Coworking in the South Loop of Chicago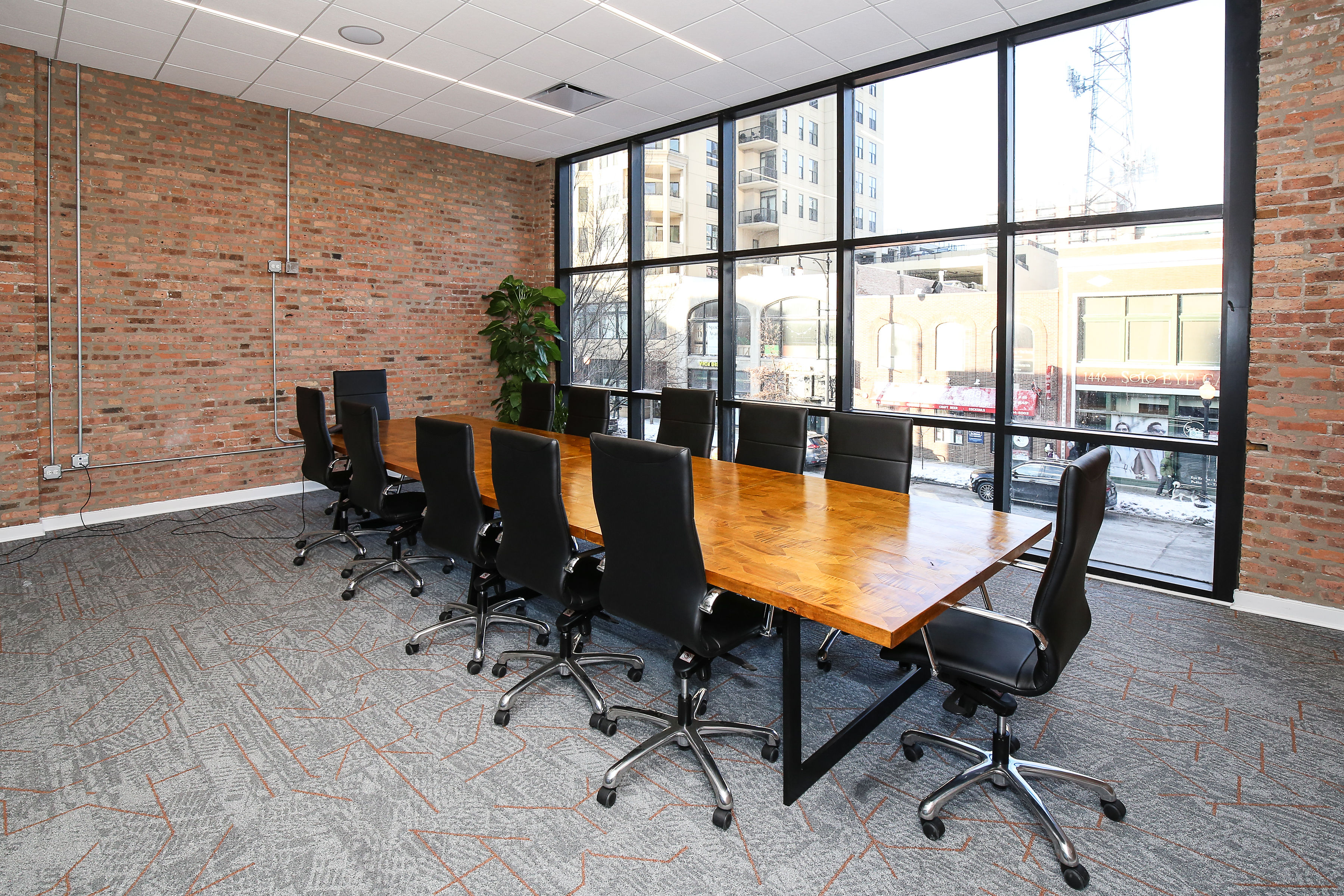 Take a look inside
While many companies are working from home currently, often we need to get out of the house and have some in-person face-time for team or company meetings.
Our conference rooms are the perfect space to gather in the South Loop. We have enterprise-level Internet and tech facilities paired with a specialty coffee shop on site. With conferencing technology available in all meeting rooms, your team can connect both in person and virtually.
Don't just take our word for it. Take a look for yourself at our beautiful, tech-savvy space that's packed with inspiring energy drawn from other driven business owners and professionals just like yourself.
Unlimited fiber-optic wifi
Keyless, smart lock access
---
Enterprise-Level Workspace
Conferencing
Cisco system for video conferencing

Speaker-tracking video cameras

Programmable touch pads to access monitors; ability to set up with any computer
Internet
Fiber optic internet

Adjustable speeds based off demand throughout the building

Speeds able to be ramp up for special events
Security
World class building camera security

Keyless access control at entry points
REady to book now?
Fill out this form and we'll start the process of booking our conference room -- FIRST HOUR FREE! There is no minimum time.
Terms & Conditions

Only one claimed offer of 1 hour free per person or company/team. Must claim offer on website in order use this special. Not available to current members of Mox.E. Does not include discounts on event space. Offer must be claimed between May 13, 2021 and June 13, 2021. Must be redeemed by July 31.

What protection measures are you taking due to COVID-19?

We are serious about ensuring the safety of our space! Every day we conduct a thorough, deep clean of the space on top of hourly surface cleaning. We have PPP and sanitation stations set up inside Mox.E. All members are required to wear masks and before anyone enters the building they must ensure they do not have any coronavirus symptoms. We also adhere to all City of Chicago COVID-19 regulations.

What kind of parking is available?

Right now there is paid street parking right outside our building in the South Loop, as well as some nearby parking garages. Parking is not included in our memberships.